EXPERIENCE new jersey
Old-World Charm With A Distinctive Modern Edge
The Grand Summit Hotel is a historic boutique hotel unlike any other in New Jersey. Our storied history offers an understanding as to why discerning travelers appreciate this unique hotel which underwent a multi-million-dollar renovation in 2019.
Our guests have included such notables as Doris Kearns Goodwin, Diane Sawyer, Martina Navratilova, Chris Evert, Rex Ryan, Phil Michelson, Keith Van Horn, Matthew Stafford, Jon Corzine, Chris Christie, Jim Cramer, Eli Manning, Giada De Laurentiis, Jose Garces and others.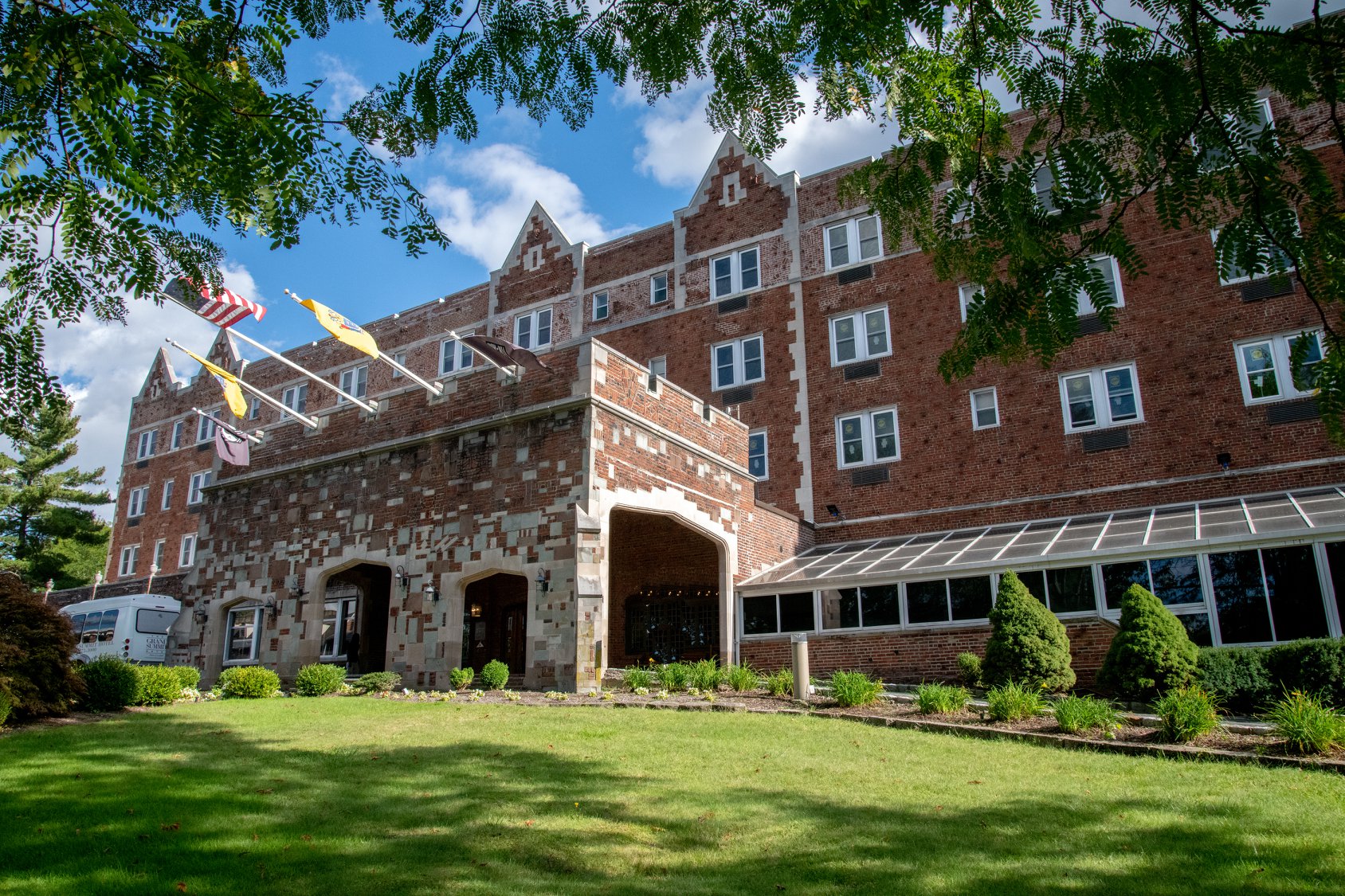 The Grand Summit believes in collaborating with our friends and neighbors in the city of Summit, New Jersey.
Summit is in Union County located on a ridge in north-central New Jersey, within the Raritan and Rahway Valleys. The city's downtown is just 12 miles from Newark International Airport and 45 minutes by train from Manhattan, New York via New Jersey Transit.
The Summit surrounding area offers a variety of attractions to include Watchung Reservation, a nature reserve, the Mall at Short Hills, the Summit Playhouse, Reeves-Reed Arboretum, and 7 Golf Courses within 7 miles of Summit to name a few.
Summit's vibrant downtown with its tree-lined streets is replete with a variety of restaurants of different cuisines, shops, spas, the visual arts center of New Jersey and so much more. Every Sunday from April to November one can enjoy the Summit Farmers Market in support of the farmers and other purveyors.
Truly a destination unto itself!
HOtel in Summit, nj
We look forward to welcoming you!
Visit Us
570 Springfield Ave
Summit NJ 07901
Call Us
908.273.3000
Front Desk/Guest Services:  Extension 114 or 189
Sales/Group Travel:  Extension 165
Accounting:  Extension 169
Administration:  Extension 176